Since 1999, CosMedix's mission has been to use the science of nature to deliver maximum skin care results. From day one, CosMedix has sourced the finest ingredients from all over the world. Borrowing from Nobel Prize-winning technologies and blending them with pure botanical ingredients to create skin care that affects real change. This intersection of science and nature is what makes CosMedix a leader in the industry and trusted by physicians, aestheticians and consumers all over the world.
The Chemistry of Better Skin Care
CosMedix builds a healthy relationship with the skin. We avoid harmful additives that strip away the good and the bad from the skin.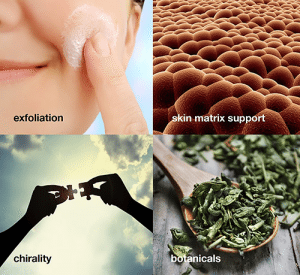 Why apply harsh, damaging chemicals to your skin if a soothing, effective, naturally-derived solution is readily available? Prolonged healing and discomfort shouldn't be the cost you pay for beautiful skin.
Plant-based ingredients are concentrated for maximum effectiveness then refined to compliment the skin's chemistry while simultaneously remedying the most troublesome skin conditions–from sun damage, signs of aging and hyperpigmentation–without the irritation or downtime of popular, conventional treatments. Providing skin solutions that improve your skin without hindering your lifestyle: It's a promise we renew every day.
We invite you to explore all that CosMedix.com has to offer. Ask your skin care professional about our revolutionary treatments & peels and a customized skin care regimen to help reveal a healthy, more vibrant complexion while you enjoy your life.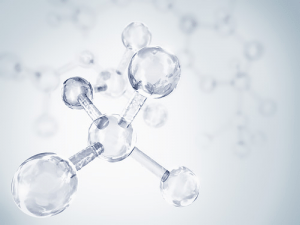 The Science
The chemistry may be complex, but the concept is simple: to give you the strongest, most effective tools to help your skin look and feel its very best. CosMedix's continued innovation and groundbreaking success comes
from focused attention to our four pillars: smarter exfoliation, better botanical ingredients, skin matrix support and chiral correction for superior product performance. Here is how it works:
Botanicals
CosMedix is continuously on the search for the best in plant-derived ingredients and pure essential oils. We concentrate these ingredients for maximum effectiveness without the use of artificial colors or fillers. We continue to look to nature first to solve your skin care needs.
Skin Matrix Support
CosMedix has proven results because the technology we use is not experimental, it's award-winning. Our formulations are inspired by Nobel Prize discoveries in pharmaceuticals. The essence of this technology, whether it be Spin Trap, Fullereness or Liquid Crystals, has been adopted to use the science of nature to create effective skin care. This refined skin matrix support helps to nourish the skin and provide the building blocks for cell rejuvenation and skin restoration.
Chirality
Chirality refers to the right-handedness and left-handedness of the molecules in our bodies. CosMedix uses chirally correct ingredients that have been filtered to contain only molecules that positively interact with the skin. This minimizes adverse reactions and allows for the highest concentrations of active ingredients for increased effectiveness. Think of chirally-corrected ingredients like the key that unlocks the skin's best self.
Exfoliation
By gently removing dead and dull skin, the face appears brighter, pores are refined, and fine lines and wrinkles appear less pronounced. When exfoliation is added to your skin care regimen, it stimulates cell rejuvenation and aids in effective delivery of our active ingredients in our skin care. This means optimal penetration and maximum efficacy for unsurpassed results.
If you would like to book a
consultation
, we can outline your options, and ensure that all the important details are explained and your questions and concerns fully answered.